Recently, Disney announced the inclusion of the TV-MA Marvel Netflix series to Disney+ content to expand its catalog of series and movies. The news has been met with mixed reactions, fans of these characters are delighted, but in other circles they do not share the same opinion.
Part of the repertoire that Disney brings belongs to the streaming series on Netflix. Shows like Daredevil, The Punisher, Luke Cage, among others. Due to its violent content, its inclusion has generated strong backlash from other audiences, particularly with the Parents Television Council (PTC) organization, which rejects the inclusion of TV-MA and R-rated content. in Disney+.
Parents reject inclusion of TV-MA content on Disney+
Picture via Netflix
The organization Parents Television Council (PTC) has taken a stand against Disney's new streaming service addition. They specify that this type of content that Disney wishes to introduce on their platform is not suitable for minors. The president of this organization, Tim Winter, expressed his dissatisfaction with this new catalog. Winter pointed out that Walt Disney's company is a brand of family content, developed for nearly 100 years, and these shows are ruining that.
One of his statements was:
"For more than 98 years, The Walt Disney Company has been synonymous with the words Family Friendly, and I can think of no other company in United States history that has been built more squarely on the backs – and the wallets – parents and families. The company's eponymous platform, Disney+, was logically marketed as a family-friendly streaming service, and parents trusted Disney to deliver just that.
He also highlighted why he thinks the inclusion of this content can harm the brand as Disney has never created or released such content in history.
"It seems extremely 'off-brand' for Disney Plus to add TV-MA and R-rated programming to this platform, ostensibly to increase subscription revenue. So what comes next, adding live strip performances to Fantasyland at Disney World?
He continued to say that such an addition was unnecessary as Disney+ has a large share of the streaming market. Winter pointed out that this market is already competitive and that Disney+ does not need to include this type of content. Winter says Disney+ is one of the safest platforms for family entertainment, which gives them a competitive edge over other platforms. Therefore, there's no need for Disney to add explicit content to Disney+ and "tarnish their family crown forever."
The move of Marvel series from Netflix to Disney+
A lot of people are wondering why Netflix canceled those Marvel series and they moved to Disney+. Disney owns the exclusive rights to all content from the Marvel Universe and is therefore the only one authorized to broadcast it currently.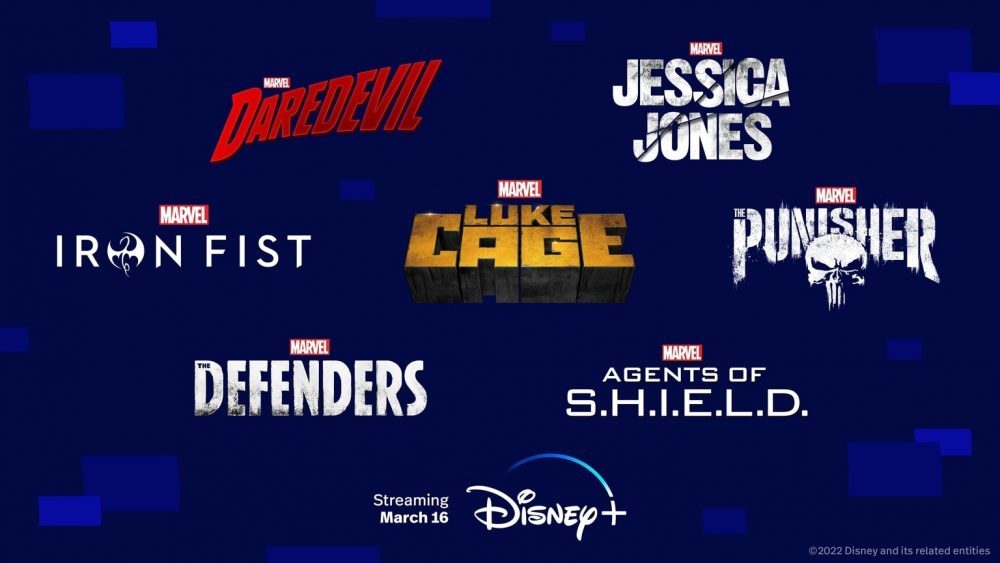 Picture via Disney
Additionally, Disney is rumored to be planning to continue expanding the universe of these series and connecting their characters to the rest of the MCU. It looks like they've already started with Charlie Cox's Daredevil cameo on Spider-Man: No Coming Home. Disney also pointed out that the Disney+ platform would incorporate parental controls to limit what kids watch. In this way, they can avoid conflicts with parents. Yet when it comes to organizations like PTC, it may be more about the noise they make than any real danger or corporate response.
The incorporation of this TV-MA content into Disney+ has caused a lot of controversy among parents. Disney has always offered safe entertainment for children, which they say is no longer the case with this change. But perhaps this is a change of direction towards a more mature stage for Disney.